Related to SpinetiX ARYA  PREMIUM  ENTERPRISE
 
SpinetiX ARYA Premium and Enterprise versions allow multi-user access. This article explains how to add or remove users to your SpinetiX ARYA account.
Note: The first user in a SpinetiX ARYA account is granted administrator permissions for that account by default.
To add a new user:
Log in to SpinetiX ARYA and click on the Settings button  on the top left.

Go to USER MANAGEMENT.

From the User-Admin screen, click on the INVITE USER button on the right.

 
a pop-up window will appear, add the new user's details and click SEND INVITATION.


The user will now receive an activation email with instructions on how to set up his/her SpinetiX ARYA account.

 
By default, a new user will have no permission. You can assign permissions for your newly-added user as appropriate to their role.



Note:

To learn more about assigning and editing user permissions, please refer to

this article.
This is how easy it is to add new users to your SpinetiX ARYA account.
Removing users:
To remove a user, simply click on the

button next to the desired user.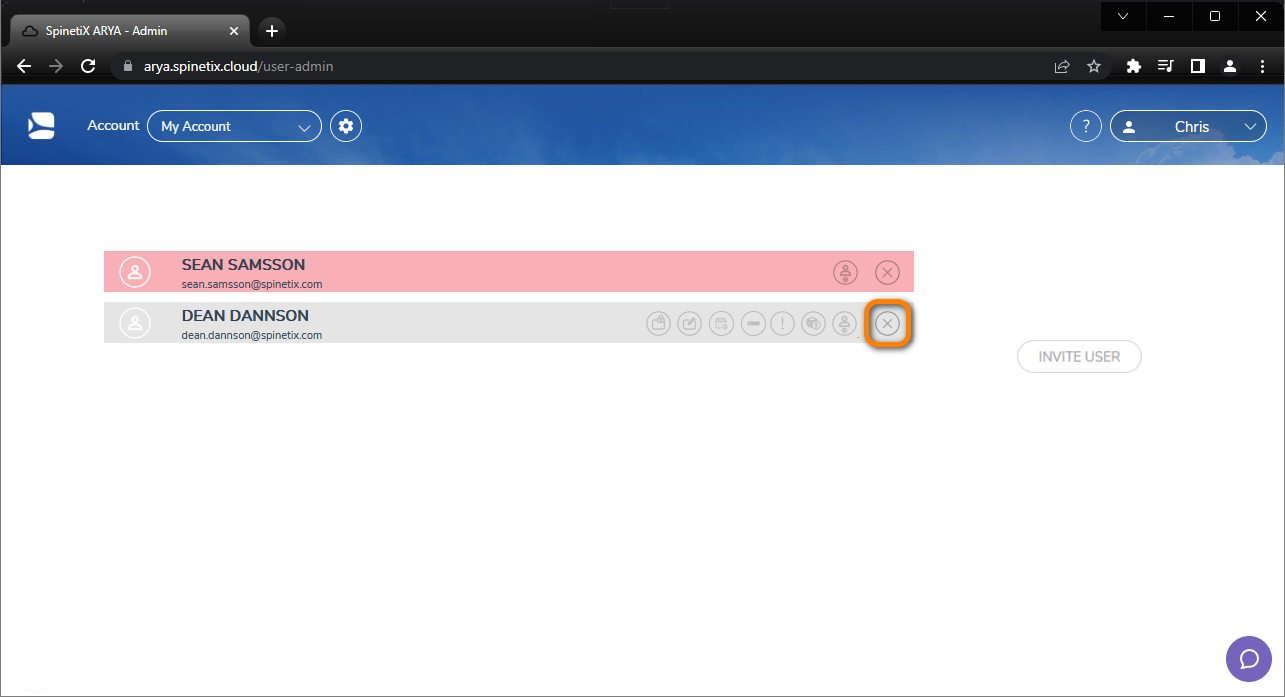 Note: You cannot remove your own user from a SpinetiX ARYA account.