Related to SpinetiX ARYA DISCOVERY PREMIUM ENTERPRISE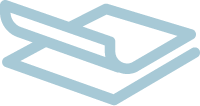 SpinetiX ARYA allows you to play content immediately on your players without affecting the normal schedule. This content is referred to as Alerts and will be played on top – like an overlay – of scheduled content, so viewers will see the Alert and not the content behind it as long as the Alert is activated.
A common use case for Alerts is when you want to broadcast warning messages that are displayed in emergency situations, such as a fire.
Tip:
Another use-case of Alerts is to show something temporarily with immediate effect without affecting a player's schedule. This content can typically be full screen, entirely covering the scheduled content, or a banner of information that will be visible on top of the player's scheduled content.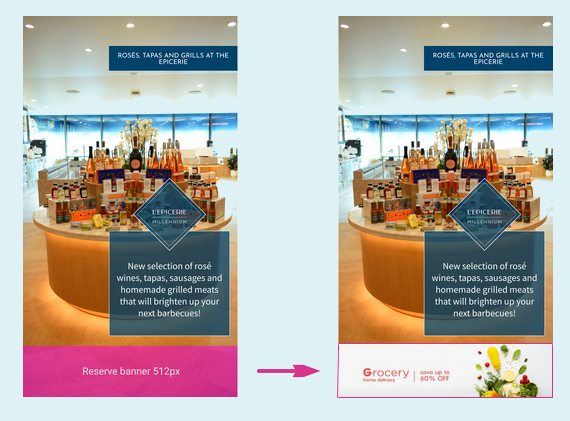 Setting Up Alerts in SpinetiX ARYA
Log in to SpinetiX ARYA and click on Alerts.

SpinetiX ARYA features pre-made Alerts templates that you can use directly, or base your own off. To edit an existing Alerts template, click on it, then click on the Edit icon.



Tip:

To learn more how to edit Projects in SpinetiX ARYA, read

this article.

Note:

Apart from the ready-made templates, you can also use images or videos alone to serve as Alerts. To upload images or videos that you wish to serve as Alerts, click on the Upload button, then proceed to

step 4

below.

After customizing your Alert project or uploading an Alert image/video, don't forget to adjust the duration for which the Alert will be shown on display before it loops until deactivated.

Once done, click Next.

Select the player or groups of players to which you want the Alert to be published on. You may schedule Alerts to one player at a time, all players at once or groups of players based on their tags. In this case, we selected "ALL Players" in order to broadcast the alert on all displays part of our installation.

To activate the Alert on the selected players, click Activate.



Note: You can activate more than one alerts at the same time.


The alert will now be activated across all selected players and displayed on top of existing content until deactivated.





Tip:

To deactivate the alert, simply click on the activated Alert template or media and click Deactivate. Once an Alert is deactivated, the playlist published on your player, resumes as normal.
Notes:
To be fit for, purpose, Alerts must be activated and deactivated in real-time. This means that you cannot schedule an Alert.
When an Alert is activated, it will automatically wake the screen it was published on, even if the screen was previously scheduled to be powered off at that time.
A user must have Alerts rights to do these actions.